Build Up Case Study
Overview
We Developed Deep Understanding Of Impacts & Synthesized Recommendations For The Future
Build Up is a global nonprofit working alongside local organizations to identify and address emergent challenges to peace. Their interventions, research, and training combines peacebuilding best practices, participatory methodologies, and digital technologies. They've been facilitating 'Peace Innovators Programs' for over six years in partnership with teams from Colombia, Myanmar, Burkina Faso, Syria, Yemen, Mali Niger, Lebanon, among other countries.
Build Up engaged Smith Assembly to conduct an external evaluation of their 'Peace Innovators Program'. Their main goal was to question and validate their program's Theory of Change, specifically to understand the program's impact on individual fellows at a personal and organizational level. In addition, Build Up wanted to revisit how their organization thinks of peace innovation as an area of work to inform the future of their program.
Our Engagement
Problems & Challenges
Need a third-party to evaluate their 'Peace Innovators Program'
Question and validate their program's Theory of Change
Lack deep understanding of the program's impact on individual fellows at a personal and organizational level
Gather feedback on past programs and suggestions on future programs from fellows
Gather input from fellows about their visions for the future of the 'Peace Innovators Program'
Ensure evaluation approaches are non-violent, culturally-aware, and effective in low-connectivity settings
Generate actionable insights and recommendations that could be used to co-design the future of the 'Peace Innovators Program' with primary stakeholders
Scope
Learn about Build Up and their 'Peace Innovators Program'
Design the measurement, evaluation, and learning approaches
Design, pilot, and refine data collection instruments and methodologies
Collect data from nearly two dozen global stakeholders (members of the Build Up collective, fellows, and people who have engaged with the various peace innovations)
Coordinate and collaborate with Build Up's French & Arabic interpreters and translators for stakeholder surveys and interviews
Clean, analyze, and synthesize qualitative data to identify initial results and insights
Communicate initial results and insights to global stakeholders
Engage key stakeholders in a participatory discussion of initial results and insights
Produce a final report summarizing outcomes to-date and synthesizing recommendations
How We Did It
Our Approach & Solution
Our engagement began with a discovery phase to better understand Build Up's 'Peace Innovators Program' as well as their goals for the evaluation. We reviewed their existing documentation and then conducted a participatory co-visioning session with members of their collective.
Then, we designed an approach to data collection that complemented the vision developed during discovery. The focus of our evaluation was to answer two questions: 1. What are fellows' visions for the future of the 'Peace Innovation Program'?; and 2. What impact did the 'Peace Innovation Program' experience have on individual fellows?
The data collection instruments and methods we used — primarily surveys and open-style interviews — were inclusive for people in low-connectivity settings. Since fellows were located in different countries and most spoke French or Arabic, we often coordinated and collaborated with Build Up's interpreters and translators. Throughout the evaluation phase, we ensured our processes were conducted with the highest standards of rigor, respect, and relevance.
During the final learning phase, we cleaned the data and used a mixed methods qualitative analysis to generate insights and conclusions. These initial results were shared and discussed with key stakeholders (members of their collective and their fellows) in an online participatory session. Finally, we summarized the outcomes to-date and synthesized the insights and recommendations into a 44-page final report.
The Value We Provided
Our Impact
Thanks to our collaboration, Build Up gained much needed insights about the outcomes of their 'Peace Innovation Program'. Our final report characterized the impacts of the program on fellows and detailed 15 actionable recommendations to reshape their fellowship approach. The information synthesized in this report is being used by Build Up to co-design next steps for the 'Peace Innovators Program' with their key stakeholders, and can also be used by their collective and fellows when planning other collaborative initiatives in the future.
The conclusion of our final report states…
The Peace Innovators Program impact was characterised at three levels: personal, organisational and context. At the personal level, fellows describe their experience with the Peace Innovation Program as a deep and highly impactful opportunity for their growth and professional development. Moreover, fellows' reports of impact at the organisational level provide evidence of increased capacity and access to opportunities in local civil society organisations and teams. Both of these findings are consistent with the programs' theories of change. At the context level, fellows' and participants' accounts of impact suggest the innovations' theories of change are being validated. However, further research and evaluation efforts with a larger sample size of people who engage with innovations are needed for further validation at the context level.
For the future of the Peace Innovators Program, three main conclusions were drawn from data. First, fellows believe Peace Innovation Programs are highly impactful initiatives contributing to peacebuilding in their regions through various pathways for change. Fellows want to see the Peace Innovators Fellowships continue and increase their reach to more people in their region, and around the world. As they do this, there is also an opportunity to reflect and retarget who is involved in this work, and how it can be disseminated. Second, there is an opportunity to rethink the roles and relationships of the program key stakeholders to amplify impact and to nurture collaborative communities in the peace innovation ecosystem. Finally, there is a need for the introduction of more sustainable approaches to peace innovation work, that contemplate innovations' life-cycles and their local context.
Results For Build Up
Received an external evaluation of their 'Peace Innovators Program'
Revised the Theory of Change for their program
Deepened their understanding of the impacts of their program (received 10 outcome categories at a personal level, plus 10 outcome categories at an organizational level)
Reflected several times on peace innovation as an area of work
Experienced a participatory session with key stakeholders to discuss and analyze the results of the evaluation
Received 15 actionable recommendations for the future of their 'Peace Innovators Program'
Received an archive of raw data and interim documentation from every phase of the engagement
Published a final report summarizing the process and outcomes of the evaluation
What Our Client Said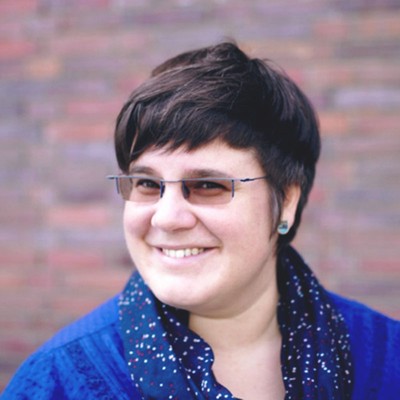 Wonderful
❝ [Smith Assembly's] work was wonderful on so many levels! ❞
Claudia Meier
Europe Lead